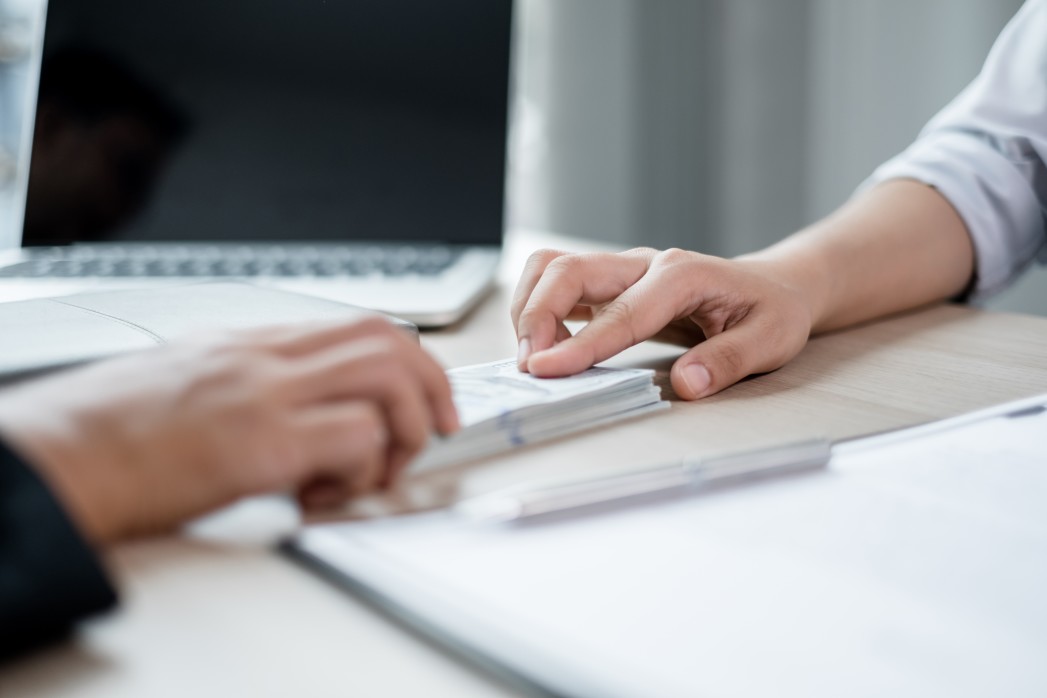 10 Strategies to Protect Your Business Against Fraud
[et_pb_section fb_built="1″ _builder_version="4.11.4″ _module_preset="default" global_colors_info="{}"][et_pb_row _builder_version="4.11.4″ _module_preset="default" global_colors_info="{}"][et_pb_column type="4_4″ _builder_version="4.11.4″ _module_preset="default" global_colors_info="{}"][et_pb_text _builder_version="4.11.4″ _module_preset="default" global_colors_info="{}"]
No matter the size of your business and how quickly it's growing, it will always be susceptible to different kinds of fraud. New forms of fraud are used each day, as cybercriminals can manipulate technology to take advantage of vulnerable employees.
Though there are many attacks out there, you can implement a variety of safety measures to protect your business against fraud.
Here's what you can do to keep your organization safe from hackers and cybercriminals.
Safeguard Your Bank Accounts
Your business should have its own bank accounts, that only selected people can access. Should your team members have credit cards they'll be using, make sure they have fraud protections in place, such as spending and location alerts.
You should set strict guidelines for reimbursement, and talk to your bank about the security measures they have in place when it comes to protecting against fraud.
Be careful with paper bills, as they could quickly end up in the wrong hands. Conducting financial work online on sites with rigorous password protection is a safer way to handle your business transactions.
Protect Your Computers
Computers are the top spot for cybercriminals to steal data and information. Having top-of-the-line anti-virus software is one of the best ways to protect your devices.
Talk to your IT service provider about which software will offer you the most protection. Your computer systems should also be updated regularly, as these updates often come with the latest security patches you'll need to keep your data safe.
Conduct Background Checks
When hiring new employees, if you're not already, be sure to conduct thorough background checks. Your staff should be qualified, yes, but you shouldn't simply rely on their official resume.
Take the time to get to know each hire and their background, and properly train them on cyber security as soon as they begin working.
Secure Your Office
If your business takes place in an office building, make sure you have a security system in place to keep out any thieves. You can use a key-card system or security cameras to keep an eye on all important areas.
Having data stored in certain rooms or cabinets is also important to keep in mind, as you'll want to limit who has access to these spots. Take a look at who can go where inside your office and create a plan for keeping things as secure as possible.
Look Into Insurance
There are a variety of insurance policies that will protect you against any losses you might experience should your business fall victim to fraud. Talking to your bank is another smart option, as they may have policies in place for when something like this occurs. 
Insurance won't prevent an attack from happening, so it's essential to follow the rest of these tips, but it can offer an extra cushion should something slip through the cracks. 
Have a Password Policy
Having strong passwords is your first line of defense against any type of cyber attack, making it a vital step for all employees to take in order to protect your organization.
Enacting a password policy will help educate your employees on the steps they can take to protect your business from cybercrimes. Passwords should be changed regularly and each password should be unique.
Conduct Regular Training
All employees should understand the impact of fraud as well as what it can look like. Conducting regular cyber security training is vital in regards to protecting against cybercrime. 
Whether your staff has been around for years or you have a handful of new hires, all employees need to complete regular training and have a firm understanding of how to handle confidential information.
Establish Internet & Device Policies
Clear policies should be established in regards to Internet access and mobile device usage in order to protect your business against fraud. 
Should your staff be working remotely or using public Wi-Fi, take a look at these tips so you can educate them on how to do so safely. And, if your team members are working on their mobile devices, you should speak to them about whether or not this is appropriate. 
Backup All Data
Backing up your data isn't just crucial when protecting against fraud, but all forms of cyberattacks. You should always have another copy of your information either on an external device or a cloud-based service.
Talk to your IT service provider about how to best backup your data and keep it out of the wrong hands should anything go awry.
Work With a Professional
If you're worried that your business is a prime candidate for fraud, send us a message today. We'll answer your questions and provide you with insights on how to keep your company safe from experienced hackers.
Talking to an IT professional is always a smart move, as they have the knowledge and insights your team needs to avoid catastrophic cyber security breaches!
[/et_pb_text][/et_pb_column][/et_pb_row][/et_pb_section]