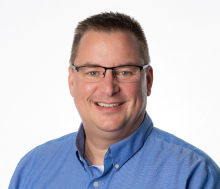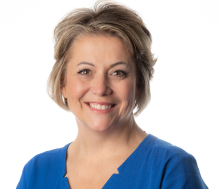 Nicki Adank
Vice President, Admin & Finance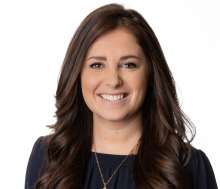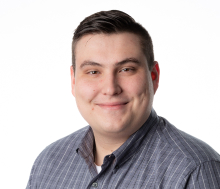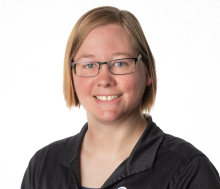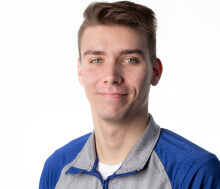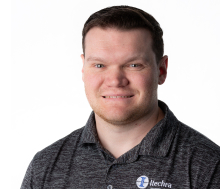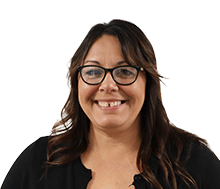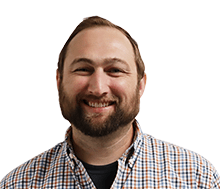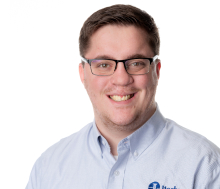 Dylan Adank
vCIO & IT Solutions Architect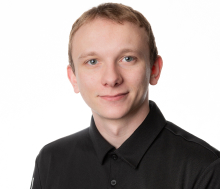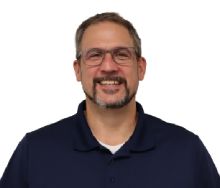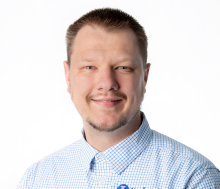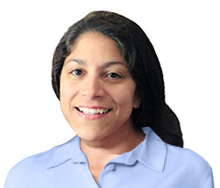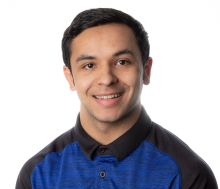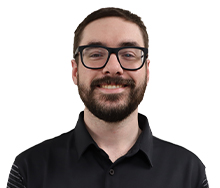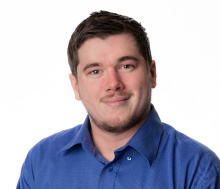 Itechra, a community-focused IT services company, has come a long way since its humble beginnings.
The company was founded by Roger and Jan Adank in January of 2001. With a background in network consulting, Roger saw an opportunity to provide unique and value-added technology solutions to small and mid-sized businesses in and around the Winona, Minnesota area.
Roger and Jan's son Ben joined the company in 2004 and they worked out of family's garage for several years as they built a team with limited resources and a lot of determination to make it a success. Despite the early challenges, they were able to establish a strong customer base and build a reputation for providing best-in-class IT solutions.
They officially moved from the garage to their first office in Winona during the summer of 2007, and with a growing customer base in the Twin Cities, opened the Roseville office in the fall of 2016 to provide local service and support. They have moved several times over the years as they grew and most recently purchased the current Winona office in January of 2021. They have since fully remodeled the office and moved to the new location in January of 2023.
With the retirement of Roger and Jan at the end of 2019, Itechra is transitioning to the next generation. Ben's wife Nicki joined the company in the Fall of 2019 and their son Dylan in the summer of 2017. The team will continue to build on the company's successful track record by providing value-added IT solutions to small and medium-sized businesses while leveraging their humble beginnings and lessons learned over the years.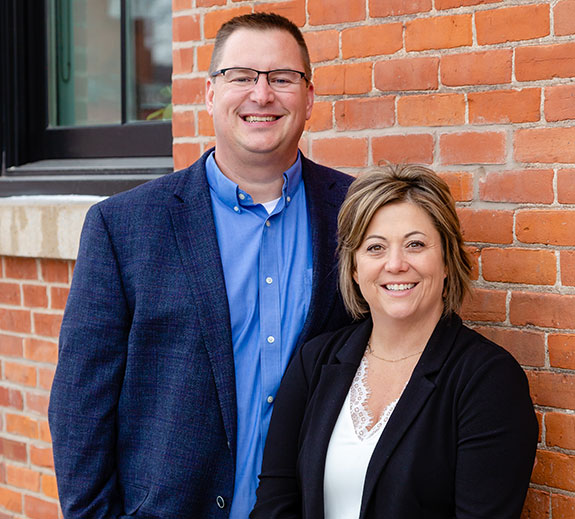 Itechra Team
"What new technology does is create new opportunities to do a job that customers want done."
We specialize in
White Glove IT Services

and solutions for

The Greater Winona, MN, and Twin Cities area businesses

.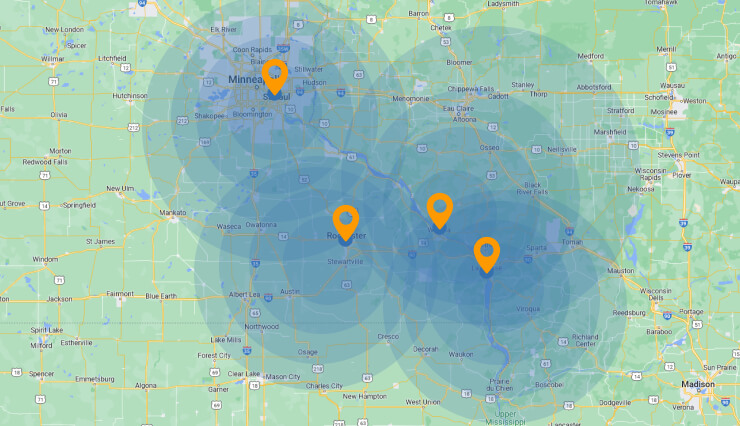 Minnesota Business IT Solutions for Over 20 Years, From
Our Office Locations -  La Crosse Winona Roseville Rochester
Whether you need immediate help with an IT issue or want to discuss your long-term IT strategy, our team is here to help.
Call us at (507) 454-2475 or complete the form below and we'll help in any way we can.
Why Our Clients Work with Us
Quality of Service Matters.
We want to be your long-term partner in business, not just another service provider. Our team is composed of some of the most passionate and dedicated individuals in the industry. We love what we do, and it shows in the exceptional quality of our work. We're here to help our clients see tangible results, not just talk about it.
We appreciate fair, transparent pricing as much as they do.
We're all consumers, and no one likes complicated or sneaky pricing. That's why we don't have hidden fees. We're committed to providing our clients with fair and transparent pricing. Our clients never get a bill they didn't agree to.
We have a proven approach to help our clients increase productivity.
Itechra's trusted support team assesses IT needs and develops a customized plan that fits our clients' vision for growth by completing a microscopic examination of each client's technology infrastructure – which helps us create an IT plan that fits like a glove.
We proactively eliminate risks before they arise.
Most IT issues and disasters can be prevented with proper monitoring. We perform 24/7/365 Remote Monitoring and Maintenance (RMM) to prevent problems from happening in the first place.
IT Monitoring.
An IT infrastructure doesn't take breaks or vacations – and neither does our IT monitoring and support. We keep a close eye on monitoring our clients' IT around the clock.
We don't just talk, we do.
The proof is in our results. We don't waste time talking about the value our services bring, our clients experience it first-hand.
Success = Productivity
Our Managed IT plans are designed to maximize your time. Our priority at Itechra is to optimize your technology infrastructure and eliminate the bottlenecks in your daily operations to keep your productivity uninterrupted.
Your Vision is Unique
Your business has its own unique DNA. So, the IT support we provide is not based on assumptions or generalities – we start by understanding your organization on a granular level before any plans are made.
When You Grow, We Grow
If we're not helping your business use technology to grow, we're not doing our jobs. Itechra is heavily invested in how your company scales. When you succeed, we succeed.
A Proactive IT Solution is the
Only

IT Solution
IT problems should never be handled in hindsight. We're constantly watching your IT like a hawk to anticipate new requirements, risk factors, and opportunities to avoid costly downtime.
Let's Start Planning Your IT Journey