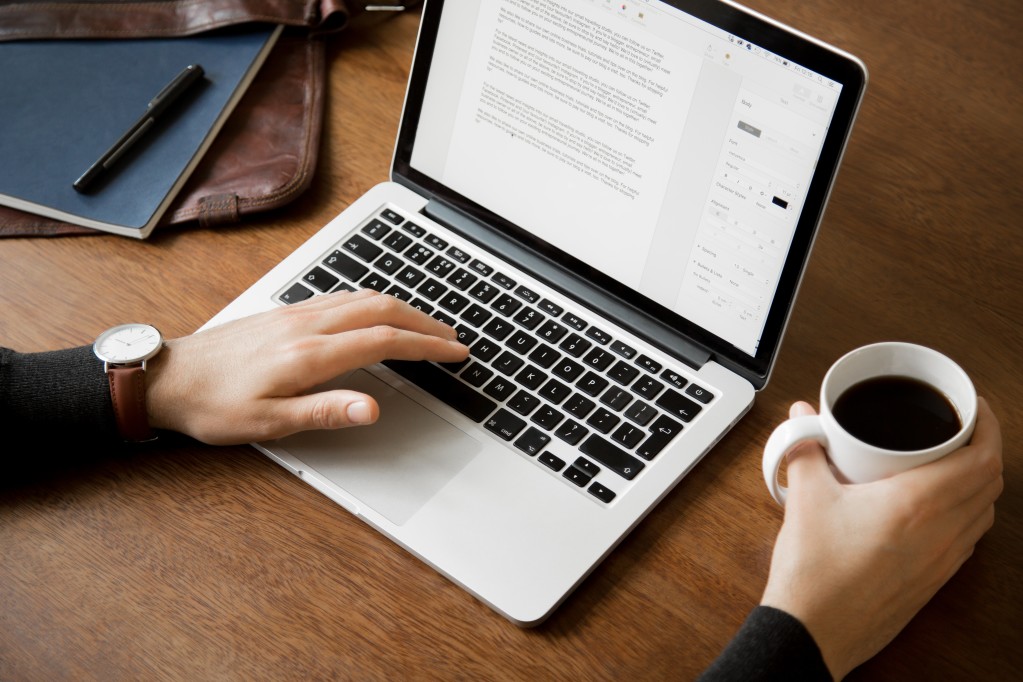 How Custom Software Development Can Benefit Your Business Growth
[et_pb_section fb_built="1″ theme_builder_area="post_content" _builder_version="4.14.8″ _module_preset="default" custom_padding="0px|||||"][et_pb_row _builder_version="4.14.8″ _module_preset="default" theme_builder_area="post_content"][et_pb_column _builder_version="4.14.8″ _module_preset="default" type="4_4″ theme_builder_area="post_content"][et_pb_text _builder_version="4.14.8″ _module_preset="default" theme_builder_area="post_content" hover_enabled="0″ sticky_enabled="0″]
Advances in technology have allowed businesses to optimize their workflows, customer experience, and data analysis. However, when it comes to their specific software, many companies are left choosing between a custom or off-the-shelf option. Ready-made solutions can come with various features, but you're leaving money on the table if your business fails to use them. Here's how opting for custom software development can benefit your business growth.
Boost Productivity
When your software is created for your organization and your organization only, your team no longer needs to waste time getting to know a standardized system. Employees can safely share data without worrying about interruptions, working through their responsibilities quicker than if you were to use software that wasn't fit for your specific needs.
With software that supports all roles, your employees will feel more confident in their tasks. In addition, working with a development company that understands your business and its goals allows you to receive a tailor-made product that fits seamlessly into your everyday operations. And when team members are more productive, your bottom line improves.
Improve Integration
Opting for custom software development means your organization's existing systems are tied together. Like a puzzle, custom software is the final piece that brings each aspect of your business to life. In contrast, a template solution may not fit your current puzzle at all.
The right developer will get to know your needs beforehand, analyzing your current IT infrastructure, so they can easily integrate your software with the parts you need to work together. Seamless integration helps save time, effort, and money, as your team doesn't have to get used to various new technological changes. 
Maximize Security
Custom software is great for business growth as it minimizes the risk of security issues. Since it's designed with high security standards and protects each part of your business, you can rest easy knowing your custom solution was made to safeguard any vulnerable data.
Cut and dry options may not have the backups and security measures needed for your specific industry or type of business. Your developer should analyze your particular requirements, taking any risks into account before designing your software. Keeping information safe from cybercriminals should be a top priority for all companies, and if this is on your list, custom software development is the way to go.
Reduce Costs
At first look, off-the-shelf software may seem more cost-effective. However, these options often come with repeated costs over time. Plus, it's important to consider the time your team will spend adjusting your software to meet your exact needs. These options often lack functionality that will support your daily operations.
With custom software development, you have a tool that fits your business, with no need to factor in time or money spent on additional adjustments. Considering long-term benefits, a custom software solution can be implemented one piece at a time without investing in software you may not need at the end of the day. In addition, breaking up the process will help your company better manage its budget.
Increase Flexibility
One of the best benefits of custom-developed software is that your team doesn't have to adjust its workflows and processes – instead, you're working with a solution that's molded to your infrastructure. And in the future, your software can be updated and modified according to your ever-growing needs. In addition, it's easier to scale custom software as your business continues to expand. 
Unfortunately, the same can't be said for ready-made solutions. Often, you'll be required to pay additional costs to add functionalities. If you decide to switch to new software, you'll also have issues migrating your data, as doing so typically comes with added costs.
Ongoing Support
As with all aspects of technology, speedbumps and bugs are unavoidable. However, you may not have access to the detailed support you need to troubleshoot problems with off-the-shelf software. A custom option allows your team to work alongside a partner with dedicated IT professionals ready to address your unique needs. This ongoing support will help reduce downtime and keep your employees efficient.
Though custom software development takes time, it's often worth it in the end. Your organization will benefit from a tailor-made solution to fit your needs and requirements. Still have questions about custom software development? We're here to help. Send us a message today to chat with one of our experienced IT professionals!
[/et_pb_text][/et_pb_column][/et_pb_row][/et_pb_section]