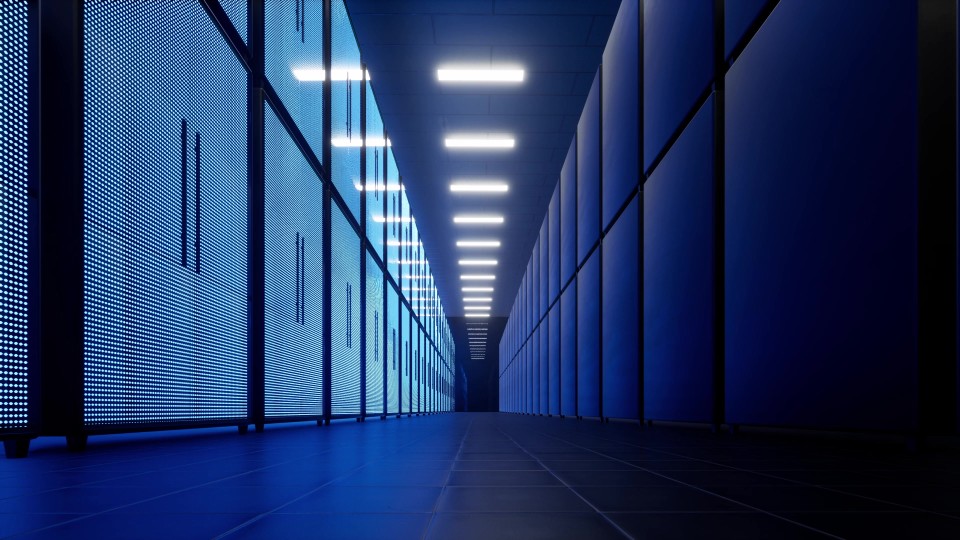 How Your Small Business Can Use AI to Its Advantage
[et_pb_section fb_built="1″ theme_builder_area="post_content" _builder_version="4.14.8″ _module_preset="default" custom_padding="8px|||||"][et_pb_row _builder_version="4.14.8″ _module_preset="default" theme_builder_area="post_content"][et_pb_column _builder_version="4.14.8″ _module_preset="default" type="4_4″ theme_builder_area="post_content"][et_pb_text _builder_version="4.14.8″ _module_preset="default" theme_builder_area="post_content" hover_enabled="0″ sticky_enabled="0″]
If your business isn't already taking advantage of artificial intelligence (AI), make it a goal to do so this year. AI is expected to contribute $15.7 trillion to the global economy by 2030, and its many uses can help your organization save time and money and meet its goals faster.
New to AI? According to IBM, AI leverages computers and machines to mimic the problem-solving and decision-making capabilities of the human mind. Of course, this software can't actually think, but it can be programmed to work similarly to how a human would. As a result, businesses can use AI to perform specific tasks, make predictions, and automate workflows.
On the surface, it might sound complicated. But we promise it's something you'll want to add to your business toolkit! Here's how you can start using AI to your advantage. 
Cybersecurity
With cybercrime set to cost the world $10.5 trillion annually by 2025, ensuring your organization has a wide variety of high-quality cybersecurity measures is vital. Companies of all sizes can no longer afford to be lenient in how they use their network, provide access to employees, and fall out of touch with the latest security updates. 
That's where AI can come into play. You can use this tool to address your vulnerabilities, detect phishing scams, and prevent cybercriminals from accessing your information. In addition, AI is capable of scanning your systems and continuously updating you about potential risks.
Payments
Sending invoices and reminding clients or customers about payments can be tedious. But with AI, you can automate payments, send reminders, and monitor transactions online. With 82% of Americans using digital payments, now's the time to get your AI in order here. This way, you can create an easy, reliable experience for all who interact with your business.
Marketing 
Even if your business has the best products and services, you'll struggle to turn a profit if you're not marketing them properly. Marketing is beneficial for all organizations, and AI can ensure your efforts are worthwhile. AI can recommend different strategies by monitoring the behavioral patterns of users who interact with your company, allowing you to gain insight into your target audience.
AI is also beneficial for marketing strategies such as programmatic advertising. Specific AI systems can help you place ads, as complex algorithms collect data that determines which users are most likely to work with your business. In addition, AI is widely used for predicting behaviors, something you'll want to pay attention to ensure your marketing tactics are successful.
Scheduling
If you've ever gotten a headache trying to coordinate the schedules of team members, clients, or potential leads, know that AI is more than capable of taking over here. AI can determine when each person is available and create different appointments. As a result, customer appointments can be added seamlessly to your calendar without you having to lift a finger.
Data Analysis
To continuously improve, most businesses are gathering and analyzing data regularly. Fortunately, AI can help automate these processes and provide insights into what areas your organization could improve. For example, you can implement algorithms to track customer habits, find new patterns, and describe relationships.
While there's no need to replace your data analysts entirely, AI can simply help them understand specific trends and allocate their attention to the proper sources. In addition, AI can analyze data on larger scales, providing more significant insights in real-time. Consider using this tool for data analysis if you're big on numbers and using them to your advantage.
Customer Service
One of the most common ways your business can implement AI for customer service is using chatbots. These bots improve response times and help connect your clients and customers with the information they're looking for. You can also use AI to automate phone calls and inquiries, reducing the time your team needs to spend creating emails or talking on the phone. Use AI to welcome potential leads into the fold and integrate them into your sales process.
Overall, AI is an incredible way for your company to automate repetitive tasks, getting more done in shorter amounts of time. As a result, you can use AI to free up time and boost productivity – something all growing organizations are hoping to do. Plus, this tactic will help you save money, as a Forbes analysis found AI could save the average Fortune 500 company $4.7 million each year via automation. 
Still have questions when it comes to AI? We're here to help. Send us a message today so we can help you take advantage of all AI has to offer!
[/et_pb_text][/et_pb_column][/et_pb_row][/et_pb_section]