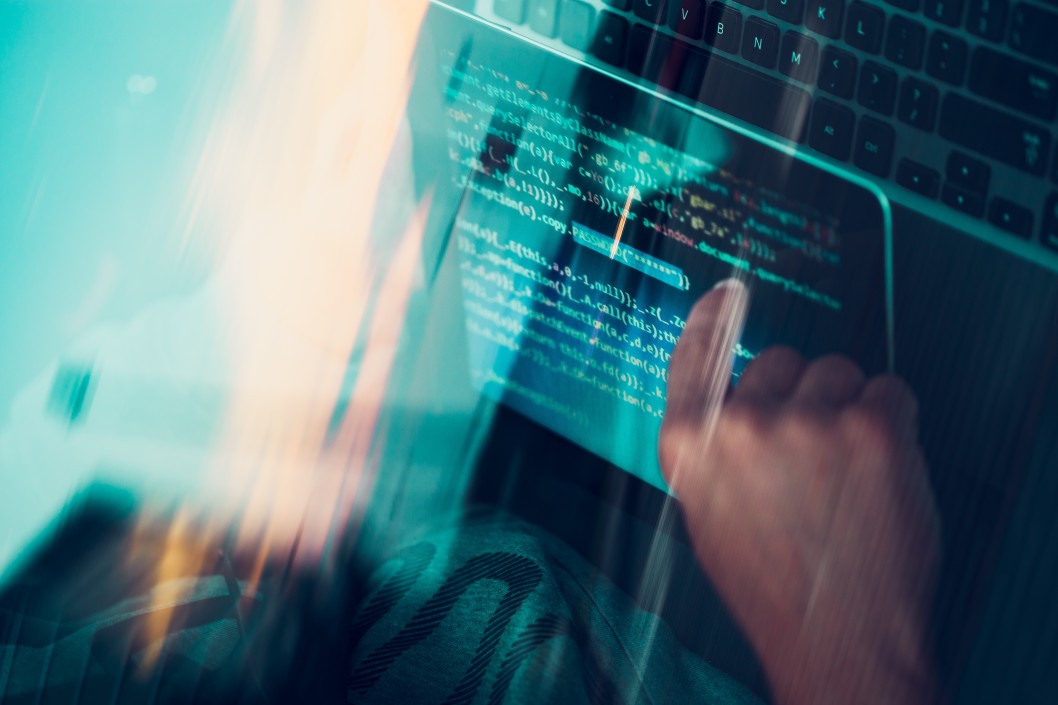 What to Do if One of Your Accounts Gets Hacked
[et_pb_section fb_built="1″ _builder_version="4.9.10″ _module_preset="default"][et_pb_row _builder_version="4.9.10″ _module_preset="default"][et_pb_column _builder_version="4.9.10″ _module_preset="default" type="4_4″][et_pb_text _builder_version="4.9.10″ _module_preset="default" hover_enabled="0″ sticky_enabled="0″]
Though larger companies are prime real estate when it comes to cybercriminals, thousands of individuals a day face the unfortunate reality of having their accounts hacked into.
Attackers stop at very little when it comes to stealing information, data, and money. Yes, there are plenty of ways you can secure your accounts these days, but none will make you completely unhackable.
So, you just got hacked. What can you do? Take immediate action. There's no time to waste when it comes to your accounts, so start by following these steps.
Change all of your passwords
If you're using the same password across multiple accounts, you're going to want to take the time to change this.
When hackers get their hands on your password, chances are, they can then access not just the initial account they hacked into, but a variety of your other accounts as well.
The easiest way to prevent this from happening? By using a random password generator to ensure each password is tough for hackers to guess. Avoid using similar passwords for different accounts and you'll make it that much harder for cybercriminals to access your information.
Using different passwords for each account might sound like a hassle, but it's nowhere near the issues you'll face if one of your accounts gets hacked.
You'll also want to take the time to update your security questions and make sure your answers aren't easy to find online. Questions like "What's your mother's maiden name?" are just a quick Google search away from hackers.
Secure your logins
Securing your logins by using multi-factor authentication (MFA) is another excellent way for you to protect your accounts. Instead of simply using one password, MFA allows you to add another layer of security by entering a one-time code to access your accounts. This quick step makes it much less likely for a hacker to be able to finish the job.
You can also stop third parties from accessing your information on sites like Google, Facebook, YouTube, etc. Simply follow the steps on each website to disable specific authorizations and make sure the information you share is protected.
Assess the overall damage
As soon as you're hacked, it's smart to take a deep dive into what the hacker gained access to and how they used your information. Did they withdraw money from your bank accounts? Send messages to your friends and family? Look around the accounts the hacker got into and make sure you're aware of what happened.
If your finances have been impacted, be sure to call your bank immediately and notify them of the situation. Delete any comments or messages and alert your friends and family should they be impacted as well.
Run an antivirus
Malware makes it much easier for hackers to access your accounts, and it might just be hiding on your devices right this second. Once you're hacked, take the time to run an antivirus to make sure you're aware of the software that's on your computer.
If you haven't already, you'll also want to back up your important files so should they get stolen, you have them in a safe place.
Keep an eye on your accounts
As mentioned above, if you're using the same password on multiple accounts, you're going to want to keep an eye on things for the time being. If a hacker opened one door, they're probably able to unlock a few more with the information they've stolen from you.
Change your passwords but monitor any activity that might be out of the ordinary. Take a look at your bank accounts, email accounts, social media pages, etc. to ensure everything is still safely secured.
Spread the word
Whether it was your work email, personal email, or social media page, you'll want to let friends, family, and coworkers know what happened. Hackers might use your accounts as a medium for phishing, sending strange messages under your name to gather information from your contacts.
Simply let your circle know to keep their guard up should they see anything suspicious coming from you. If business-related, let your entire team know of the issue, as well as your IT provider.
Protect yourself for the future
You can make it harder for hackers to access your information in the future by implementing a handful of different practices.
Start by running the latest versions of your apps, browsers, and software. Older versions don't have the updates required to increase security and fix any bugs that hackers can take advantage of.
You can also increase protection by updating your security software. Make sure you have the latest version of this as well so you can regularly check for malware and viruses.
Learn from the experts
Our blog is full of tips on how you can stay protected from cybercriminals. Should you have any questions about keeping your information safe, send us a message and one of our experts will help give you the answers you're looking for.
Now, should your accounts ever get hacked, you know what steps to take first. Prioritize your cyber security needs and ensure your accounts are protected starting today!
[/et_pb_text][/et_pb_column][/et_pb_row][/et_pb_section]