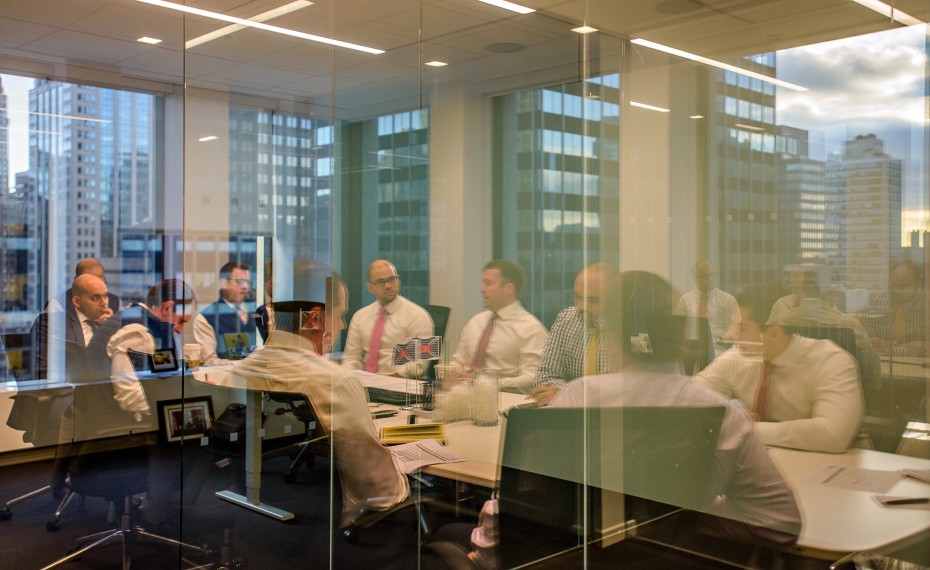 12 Ways to Train Your Employees on Cyber Security
When it comes to your business, your employees are your greatest asset. It's their hard work that sets you apart, but unfortunately, it's their small mistakes that can lose your company a vast amount of both time and money.
Luckily, by taking the time to train them in cyber security, you can set your organization up for success with each hire.
With human error accounting for 95% of successful cyber-attacks, it's more important than ever to ensure your team is aware of the threats they're facing.
Here are 12 ways to train your employees on cyber security. 
Make It an Onboarding Requirement
As soon as you hire someone, you should be training them in cyber security. Make this training a regular and integral part of your onboarding process.
This way, your security standards and expectations are set from the very beginning. Your new employees should come into your company understanding what to look out for, what to keep in mind, and what they can do to reduce the risk of a cyberattack.
Hold Ongoing Trainings
New cyber threats are constantly popping up, so ongoing training is an excellent way for you to stay on top of the cyber world. Whether you utilize online trainings, work with your IT service provider, or speak to cyber security inside your company newsletter, be sure to make it a regular topic in your office.
Think about having each employee host their own training, where each team member chooses a different cyber security topic to present. Or, have a professional come in a handful of times per year to run through common attacks with your team and reinvigorate them when it comes to how they can protect your organization.
Conduct Practice Attacks
Sometimes, it's hard to know what to look for in cyber security if you haven't witnessed it in real-time. This is why it's strategic to put these attacks into action and walk your employees through what they might experience if someone tries to steal their information.
A "live fire" simulation is an excellent way for each team member to learn from their mistakes and get into the mind of a cyber-criminal. Similar to a fire drill, conducting these practice attacks will help your employees plan ahead should they ever be dealing with something similar in the future.
Add Up the Numbers
When we say that a cyber attack can cost your organization money, we mean a lot of money. For your team to understand what their mistakes would truly cost them, add up the numbers should any of your data be stolen.
Even if you're estimating, think about the time spent trying to repair the damage, the cost of the information lost, and the money you'd spend bringing in a cyber security expert to clean things up.
At the end of the day, you're going to get a significant number. Share this with your employees so they can see for themselves just how important it is to prioritize cyber security.
Require Password Changes & Multi-Factor Authentication
A strong password is one of the most underrated lines of defense when it comes to cybersecurity. You'll want to require your team members to learn more about the characteristics of a strong password.
Passwords should be changed regularly, and no password should be used twice for different accounts.
Multi-factor authentication (MFA) should also be something you require. MFA is an authentication method that requires users to prove their identity through multiple credentials before accessing an account.
All employees should understand the importance of these two factors when protecting against cyber threats, and you should have requirements in place for both.
Watch for Unauthorized Software & Downloads
Your team should never be allowed to download and install any type of software that you and your IT service provider have not approved. This goes for any download, including browser plugins and sensitive files.
These programs could leave your company at risk of downloading malware, something that can leave you with seriously damaging consequences. Should your employees need to download something, they should seek consent from an IT professional first.
Make it Positive
For many, cyber security isn't the most enthralling of subjects. We love it, but we understand that others might not!
One of the best things you can do when training your employees on cyber security is to make it fun. For example, think about incorporating a rewards system for your training or bring in an experienced professional who can make their information easy for all to understand.
Cyber security is something to take seriously, but when you do so in an engaging and interactive way, it makes it much more enjoyable for all involved.
Discuss Phishing Scams
Phishing scams are among the most popular forms of cyber security attacks, so it's vital to ensure each employee is aware of what they look like.
Your team members need to know that each email should:
Come from a legitimate sender that they know and trust

Not be unexpected or catch them off guard

Not encourage them to download an attachment they aren't aware of

Not use inaccurate spellings or random characters
Take a look at our breakdown of the most common phishing attacks here and make it a goal to educate your employees on each of their distinct qualities.
Enact Internet Restrictions
Train your team to avoid visiting websites that look suspicious or that they shouldn't be visiting at work. You should also establish safe internet practices and browsing rules that each employee thoroughly understands.
If your team will be using any sort of public Wi-Fi, make sure they know how to do so safely. We cover public Wi-Fi safety tips here should you be looking for ways to alert your employees of its dangers. 
Establish a Social Media Policy
Ensure all working for your organization understand what's appropriate to share on social media and what's best kept private. Create rules for using social media while working and accessing specific sites on your office network.
When registering for social media pages, it's not best practice to use a company email address, so let your employees know where your organization stands on these types of measures.
Secure Your Mobile Devices
Chances are, you won't find any employee that isn't using a mobile device once every few minutes. Unfortunately, these devices are a popular landing spot for hackers looking to steal information, so establishing a set of advice and best practices for their use is essential.
Use Your IT Service Provider
Working with an IT professional is a great way to help your employees learn more about what they should look out for when it comes to cyber-attacks. In addition, your provider should be accessible to you and help answer any questions your team might have regarding cyber security. 
Not already working with an IT service provider? We've got you covered. Send us a message today and we'll make sure that each of your team members is well-versed in all things cyber security!