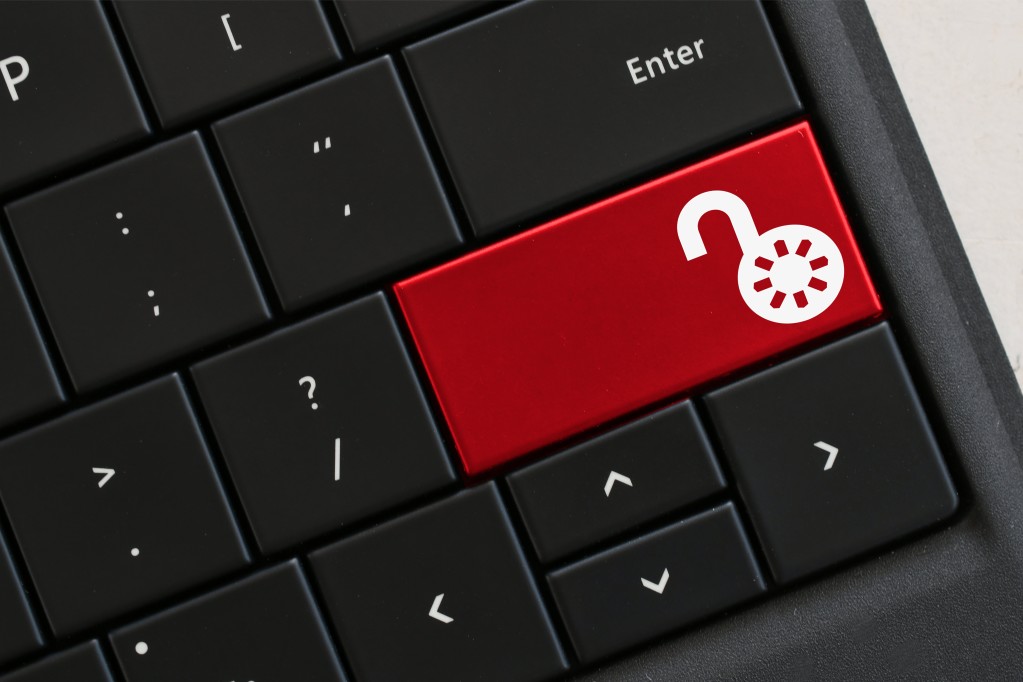 8 Things to Do After a Data Breach
[et_pb_section fb_built="1″ _builder_version="4.11.4″ _module_preset="default"][et_pb_row _builder_version="4.11.4″ _module_preset="default"][et_pb_column _builder_version="4.11.4″ _module_preset="default" type="4_4″][et_pb_text _builder_version="4.11.4″ _module_preset="default" hover_enabled="0″ sticky_enabled="0″]
According to a 2021 report from IBM and the Ponemon Institute, the average cost of a data breach reached $4.24 million per incident in 2021, the highest in 17 years.
A data breach can impact your clients, employees, work environment, profits, and overall reputation. With so much at stake, you must take the necessary steps to prevent a data breach.
However, with new cyber attack methods gaining traction, your company might still be at risk for a data breach regardless of its protection strategies. Should this be the case, here are eight steps you can take if your business falls victim to a data breach.
Secure Your Systems 
Once a data breach has occurred, you must lock down your systems to ensure additional information isn't stolen. Even if it means disconnecting from your network, you'll need to do what it takes to prevent any more data from being leaked.
Take a look at who has access to your systems and require them to change their login credentials. Any devices connected to your network will need to be secured to avoid any future data breaches as well.
Spread the Word
Though a data breach can have a severe impact on your overall reputation, things will only get worse should you try and sweep it under the rug. Instead, all employees and impacted clients should be notified of the incident as soon as it is addressed.
If sensitive data that could affect the privacy of others was stolen, you'll want all hands on deck to walk those impacted through the ins and outs of the breach and what they can do to stay safe moving forward. Never downplay a cybersecurity attack.
This is why it's essential to work with a reputable IT service provider, as they will know exactly what to do when alerting those affected and how to keep your reputation as clean as possible.
Dig Deep Into Data
It's crucial for you to look into what kind of data and information was exposed. Credit card numbers, login credentials, bank account information, and more will have a serious impact on both your organization and those you serve.
Other cybersecurity issues such as identity theft are now on the table should this sensitive information be leaked. Create a breakdown of the data stolen in the breach and work with your IT service provider to understand what you can do to stay protected.
Contact the Right People
Depending on your specific state's laws, you might need to prioritize alerting law enforcement and a handful of government agencies about the breach. Talk to your IT service provider about who you should first contact, as they'll have the experience needed to keep you safe.
You should also prioritize contacting your bank, working with them should your accounts have been impacted by the breach. In addition, contact your credit card issuers and alert them to the situation. Taking immediate action will allow for fewer fraudulent transactions.
Address the Problem
Chances are, if you experienced a data breach, a piece of your cybersecurity puzzle is missing. Whether it's employee awareness, software, or device vulnerabilities, you'll need to take time to investigate where the problem was initiated.
It typically takes a lengthy security audit to discover where your weaknesses lie and how to address them. Working with a cybersecurity expert can help solve this problem for you.
Change All Logins & Passwords
Having an effective password is more important than ever when it comes to the days following a data breach. Immediately update your login credentials on all devices. All of your employees should be using a different password for each account and multi-factor authentication (MFA) for accounts with sensitive data.
Take a look at our breakdown of a strong password here, and the importance of using MFA here. A password manager can also help you and your team keep your passwords unique, as you won't have to remember a multitude of credentials. We recommend LastPass, which you can learn more about here.
Stay Alert
After a data breach, you need to keep an eye on your accounts and any new activity that might be taking place. Transactions, messages, and calls are essential to look out for, as a cybercriminal may be using your information online.
Your IT expert can help you monitor your accounts, and signing up for alerts is a great way to stay on top of things. Know that you're going to feel the impact of a data breach for a while, so staying vigilant will be an important to-do in the following months.
Work With the Experts
Working with an experienced IT service provider is one of the best ways to keep your organization safe after a data breach. They can help you deal with the consequences and be strategic in your response.
A data breach can be difficult, but cybersecurity experts are there to ease the burden and ensure it doesn't mark the end of your business.
Still have questions regarding data breaches? That's what we're here for. Send us a message today, and we'll help you protect your organization from any type of catastrophic cybersecurity event!
[/et_pb_text][/et_pb_column][/et_pb_row][/et_pb_section]