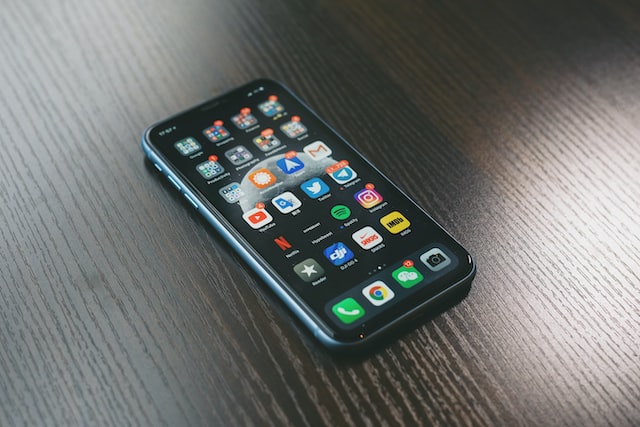 Is Your Cell Phone Causing Data Breaches for Your Business?
We all use our phones for a lot more than sending messages and making the occasional call.
And for most of us, we use our phone for work-related things as well.
That means most of your staff are probably using their personal mobile for work every now and then.
The downside of this is that it puts your business data at serious risk.
If it can be accessed on a call phone and then that your phone gets breached, well, your businesses data just got breached as well.
That's why the new Android 13 has some good news for businesses.
Google released more information about Android 13s' new features on its latest operating system for mobile devices.
There are many features aimed at keeping business data safe and secure. Google is also aiming to help employees maintain a good work/life balance.
We're already able to create separate work and personal profiles on our Android devices. And this new update makes managing these profiles even easier!
For example, your team can choose which profile they open their apps in.
So, besides just the convenience, what other benefits can this offer?
Say someone had to watch a training video for work. They can set their phone to open it in the browser rather than the YouTube app, so it doesn't affect their personal viewing history (and therefore suggested videos).
IT admins will benefit from more control over how business devices are used. They'll also be able to monitor security logs for Wi-Fi, Bluetooth, and passwords. And they will be able to install security patches faster.
But it's not all about the control that admins have over work-issued devices. Your employees will benefit from having their data encrypted while using their personal profile.
There will also be separate photo galleries for business and personal photos; an improved Lost Mode to lock and locate lost devices; and end-to-end encryption when using the new ChromeOS integration feature.
If you have a Google device, you should already have access to Android 13. Other Android devices can expect to receive the update very soon, probably in the next coming weeks.
If you want to talk through the best way to manage mobile devices for your business, get in touch with us at Itechra so we can help.
Published with permission from Your Tech Updates.