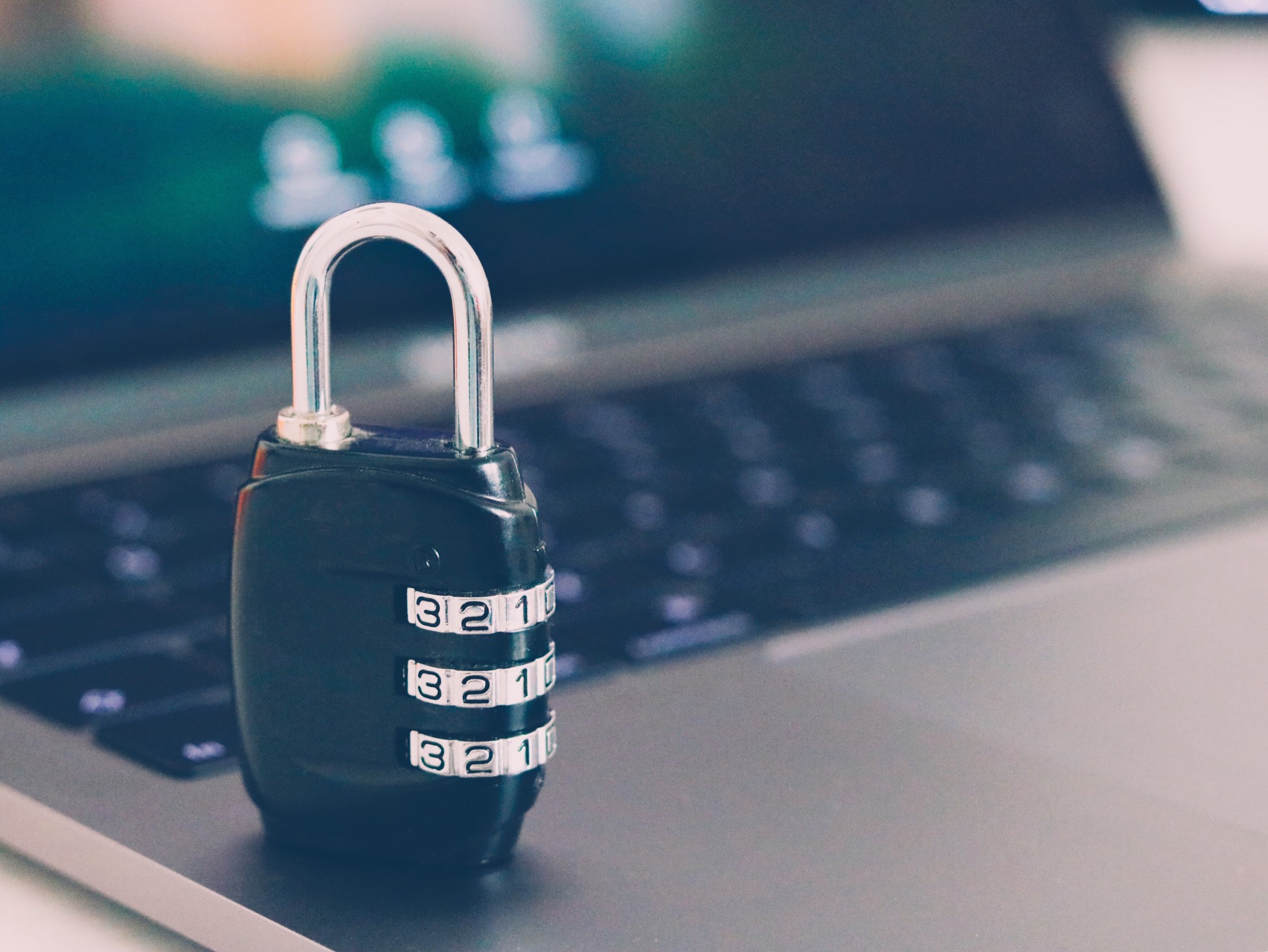 5 Reasons Your Company Should Use LastPass
[et_pb_section fb_built="1″ _builder_version="4.9.10″ _module_preset="default"][et_pb_row _builder_version="4.9.10″ _module_preset="default"][et_pb_column _builder_version="4.9.10″ _module_preset="default" type="4_4″][et_pb_text _builder_version="4.9.10″ _module_preset="default" hover_enabled="0″ sticky_enabled="0″]
If your company hasn't yet invested in password management software, now's the time to think about doing so.
Our top recommendation? LastPass. LastPass is a secure password manager that stores each of your usernames and passwords in a safe place.
When you save a password to your Vault, the name that's given to where your data is stored, LastPass remembers it regardless of your browser or device. So, when you need to access one of your accounts, you no longer have to play a guessing game and figure out which password you used for what.
Though there are a variety of password managers out there, here's why LastPass is our favorite.
Convenience
How many times have you tried to log in to a site, only to scramble and spend too much time trying to guess which password is correct? Or worse, entering in too many passwords and being locked out of your account?
With password management software like LastPass, you no longer need to waste time writing passwords down or forgetting what goes where. It's all stored for you in a way that's convenient for you to access.
LastPass also has an auto-change password feature, making it easier for you to change your passwords on different sites. You no longer need to visit each site and go through the process of changing your password. LastPass makes the process simple and saves you time.
When you have so many different accounts, as most of us do, it's normal to mix things up and forget your login information. That's why LastPass is a smart move to make when it comes to your business.
It's easy to use and leaves your days of forgotten credentials behind you.
Stronger Security
The longer the password, the stronger it tends to be. However, memorizing 12+ characters for multiple accounts is no easy task.
Luckily, with LastPass, you don't have to worry about memorizing those long passwords. It's all stored for you, so you can focus on protecting your accounts without worrying about whether or not you'll be able to get into them.
If you've ever relied on a spreadsheet or document to store your passwords, LastPass also provides a more secure solution to this kind of storage. When employees are storing their passwords themselves, it doesn't allow for much IT insight into where they are and who can access them.
With LastPass, passwords can be securely stored in one place and only shared with those you give access to. Additionally, LastPass provides you with a security dashboard that audits the strength of your passwords and sends you an alert if any of your security was compromised in a data breach.
To increase the security score that LastPass gives you in your dashboard, you have the option to simply change your passwords or enable two-factor authentication.
Make security a priority and have peace of mind knowing that you'll never have to worry about not being able to access important information.
Customer Service
If you should run into any issues with your LastPass account, their customer support team is unparalleled.
With free trainings and articles, along with priority support tickets, your questions can easily be answered by a LastPass expert. No more working with a chatbot – LastPass will connect you with a team member who's ready to address your issue in real-time.
On top of their customer service, LastPass also makes it easy for you to access your account should you ever forget your master password. SMS recovery, a one-time password, and hints can all be shared so that you never get locked out of your LastPass account. 
Efficiency
Most of us have spent a little too much time trying to track down a password when in reality, password management software would allow us to enter our accounts at the click of a button.
With LastPass, you no longer need to spend time tracking things down, only to come up with the wrong information. This password manager is a quick way for you to continue with your work and not get caught up in other remedial tasks.
Think of having one master password for every single one of your accounts. You'll simply visit a website, use LastPass, and you're ready to go.
This also rings true regardless of the computer or web browser you're currently using. Windows and Mac are both supported on LastPass, and their browser extension is available for Chrome, Firefox, Safari, Opera, Edge, and Internet Explorer.
Storage
LastPass Free allows for unlimited password storage, so you never have to worry about running out of space for your information.
Though passwords might be your main source of security, LastPass also has the ability to secure notes and small photos. 
Whether it's a business trip itinerary or important contact information, LastPass is the hub you can use to store your company's intelligence.
Not to mention that LastPass makes it easy for you to share this stored information with your fellow employees and team members. The software makes it possible for you to share passwords without allowing those you share it with to see said password.
You can store your information in a way that's reliable, without having to think about someone knowing the characters that make up your login credentials.
Overall, LastPass is an excellent choice if you're looking for password management software. It'll save you time, provide additional security, and ensure you no longer have to waste time trying to access your important accounts.
If you're managing a team at work, look into the capabilities that LastPass Teams provides. Or, if you're looking for security that's custom to your company, take a look at LastPass Business.
Learn more about LastPass here and be sure to send us a message if you have any questions!
[/et_pb_text][/et_pb_column][/et_pb_row][/et_pb_section]