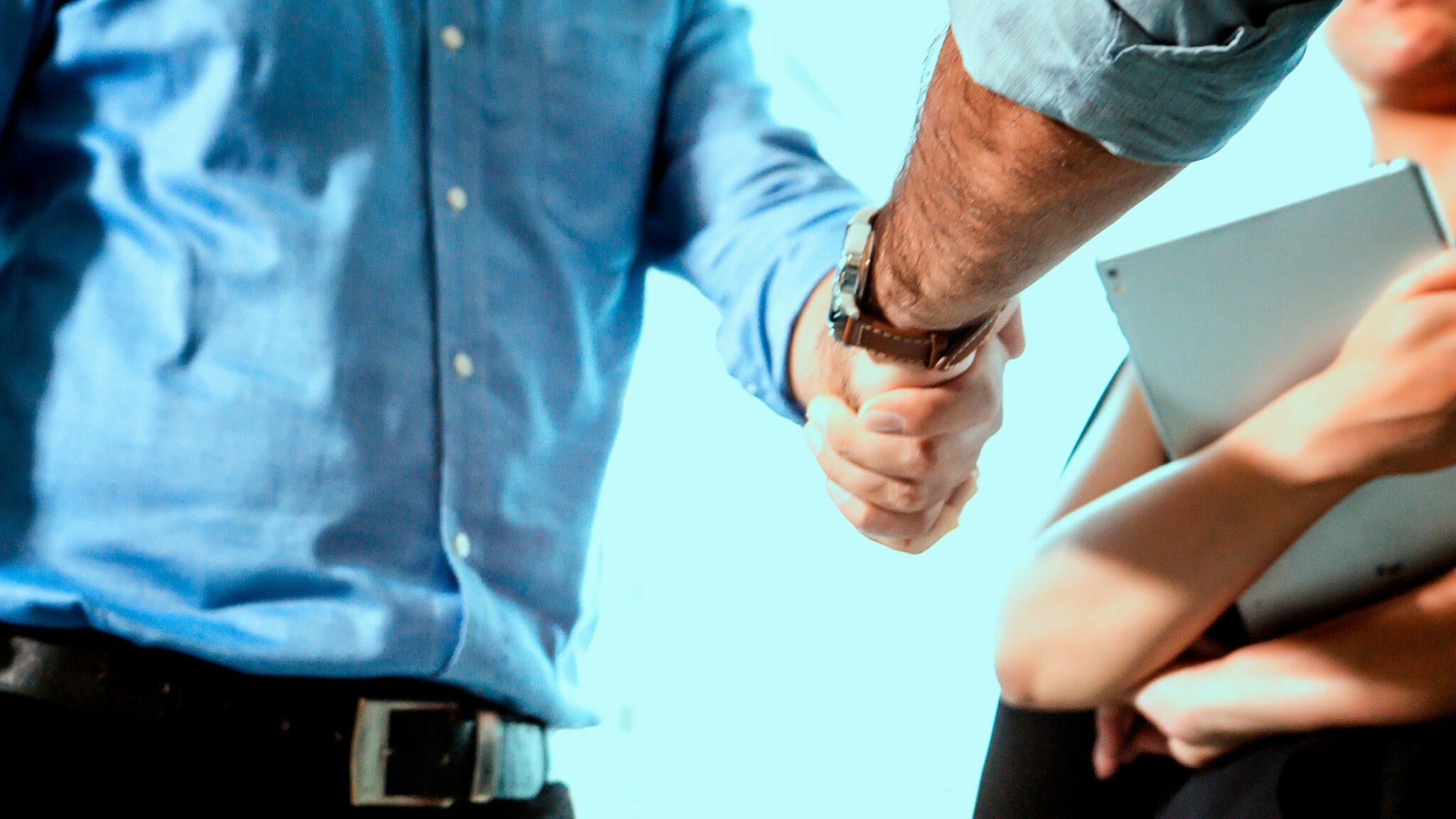 How to Switch Managed IT Service Providers the Easy Way
[et_pb_section fb_built="1″ _builder_version="4.9.10″ _module_preset="default" global_colors_info="{}" theme_builder_area="post_content"][et_pb_row _builder_version="4.9.10″ _module_preset="default" global_colors_info="{}" theme_builder_area="post_content"][et_pb_column type="4_4″ _builder_version="4.9.10″ _module_preset="default" global_colors_info="{}" theme_builder_area="post_content"][et_pb_text _builder_version="4.9.10″ _module_preset="default" global_colors_info="{}" theme_builder_area="post_content"]
We get it: the thought of switching managed IT service providers can sound both stressful and time-consuming. Finding a reliable IT provider can be difficult, but the good news is that it doesn't have to be.
We're here to ensure you can switch your managed IT services in a way that's simple, stress-free, and allows your business to grow.
With our step-by-step process, we make sure that your frustrating IT problems can finally come to an end.
Here's what you can do to switch your managed IT service provider the easy way.
Look for Any Red Flags
Not sure if you're ready to switch providers or not? There are a handful of things you'll want to keep an eye out for when it comes to finding a new managed IT services provider.
First, if you're often putting the pieces together yourself, it might be a sign that your service provider doesn't have your business goals at the forefront of their work. When your systems are unreliable and you're constantly waiting for a response to your requests, there's a good chance it's time to move forward with a provider that has your best interests at heart.
If your managed IT service provider neglects your budget, you'll want to find a provider that can accommodate your needs without such a hefty price tag. At the end of the day, you want your IT service provider to make both your business and your life easier, not harder.
You'll also want to think about whether or not your provider offers solutions to your specific business goals. If you're receiving services that are copy and pasted from your provider's other clients, it's a good idea to find a new provider that will create a custom plan just for you.
Making the Transition
When you determine it is in fact time for you to switch to a new managed IT service provider, don't let the process make you apprehensive. Start by doing a few of the following things to ensure your transition process is smooth from the start.
You'll want to first take control of your data and make sure that you can access any and all of your information. If your data is being stored in an external spot, rather than on your company server, talk to your IT service provider to confirm that you can get this data back into your own hands.
Next, make a list of any and all problems you've encountered with your current provider. You'll want to share these things with potential new providers to guarantee they won't be issues you continue to struggle with.
Once that's taken care of, you'll want to work on finding the right provider and preparing your team for the switch. 
Finding the Right Provider
With the number of managed IT service providers out there, determining the best choice for your business might seem overwhelming.
But when you work with our team, whether on-site or remotely, you'll work with a group of experts who consistently stay on top of the ever-changing advancements in technology to provide the best IT solutions possible.
So when you're switching providers, focus on those that provide custom solutions. Remember: IT isn't one-size-fits-all. You should aim to work with a company who's going to deliver what you want and need, without losing sight of your budget.
Once you make your decision, you should also let your employees know when the switch will be happening and any new things they can expect to see. Communication at all ends of the spectrum will allow for the smoothest transition.
Requesting a Quote
Ready to officially get started with a dedicated, reliable managed IT service provider? You can start the process right here. Simply let us know more about your business so we can put together a quote that's accurate for your needs.
Once we have your information, we'll then create a preliminary estimate to give you ballpark pricing.
Reviewing Your Options
After you receive your quote, it's time for us to work together and find an option that works best for your business. IT services should change depending on the company, so we'll sit down and make sure your specific goals are being met.
Chances are, your current managed IT service provider might not be checking all of your boxes when it comes to your wants and needs. We'll make sure all of these things are addressed and taken care of as we move forward.
It's during this part of the process that we'll also determine the needs of your employees. We'll talk about any current problems you're facing and what you're hoping to achieve when it comes to your business. This way, the solutions we provide can all be focused on your goals.
Technology can make or break your business, so we'll aim to target your pain points and protect your workforce from any technological downfalls.
Once we identify your needs and problems, our experts will put together a solution for you.
We'll create a customized plan that will help minimize any technology roadblocks that might keep your business stuck in the same spot.
Welcoming You Aboard
And just like that, we're ready to welcome you to the Itechra family. Our white glove onboarding team will take care of everything. This means no more headaches when it comes to switching providers.
Our customer support is unparalleled and we'll work with you to ensure you have the peace of mind you need to securely grow your business.
Getting the Support You Need
Though switching to a new managed IT company might sound complicated, we can assure you that our process is just the opposite.
At Itechra, we take a proactive approach to providing fast, friendly, and reliable IT services. We arrange the support you need with our expert team on call and a variety of proven systems you can use to meet your business goals.
Forget the complications, lack of support, and being left in the dark when it comes to your IT solutions. With us, we'll make sure you switch to a managed IT provider that you can trust to make the offboarding and onboarding process both easy and efficient. 
If you have any questions or would like to learn more please reach out to us. We are always happy to help!
[/et_pb_text][/et_pb_column][/et_pb_row][/et_pb_section]