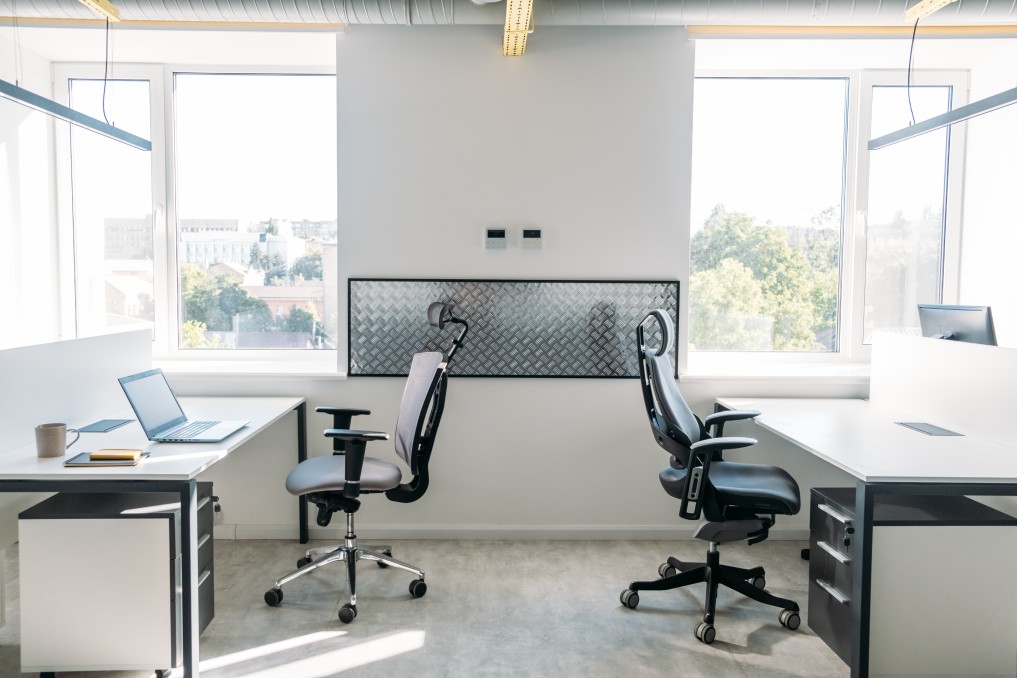 How to Safely Onboard Employees in a Virtual Workspace
[et_pb_section fb_built="1″ _builder_version="4.11.4″ _module_preset="default" global_colors_info="{}" theme_builder_area="post_content"][et_pb_row _builder_version="4.11.4″ _module_preset="default" global_colors_info="{}" theme_builder_area="post_content"][et_pb_column type="4_4″ _builder_version="4.11.4″ _module_preset="default" global_colors_info="{}" theme_builder_area="post_content"][et_pb_text _builder_version="4.11.4″ _module_preset="default" global_colors_info="{}" theme_builder_area="post_content"]
A vast majority of companies have had their employees shift to remote work due to the ongoing COVID-19 pandemic. Even as things slowly start to return to normal, many organizations are continuing with their remote work options or adopting a hybrid work model.
According to a recent survey from Upwork, 1 in 4 Americans will be working remotely in 2021. And by 2025, 36.2 million Americans will be working remotely, an 87% increase from pre-pandemic levels.
Though remote work comes with its fair share of benefits, it makes onboarding new employees a bit more challenging. If you're looking to onboard team members who will be working from home, there are a handful of things to keep in mind in regards to cyber security.
The next time you onboard a remote worker, make sure you're following these guidelines while doing so.
Conduct Online Cyber Security Trainings
One of the biggest steps you can take to safely onboard a remote worker is to provide them with all of the cyber security training resources they need.
All of your employees, whether working in the office or not, should understand the types of cyber threats they're up against on a daily basis. Providing training as soon as you onboard a new team member is crucial when it comes to the security of your entire organization.
This new person should be aware of phishing risks, what emails to look out for, how to properly share information with your team, and more. They should be completing some sort of training their very first week, preferably before they have access to sensitive data.
Your managed IT service provider should be able to share a variety of tips and information with you that you can then pass on to your team.
Allow for Virtual Learning
Even though an employee isn't working in the office, they should still have access to all of the information they need to do their job responsibly.
Create training videos and upload resources to a folder your new team member can access at all times. Let them know how things are done at your company and how they can successfully contribute.
They'll only be able to do their best work if they know what's expected from them.
Limit Access in the Beginning
Chances are, a brand new employee doesn't need access to everything inside your organization. To keep things safe and secure, only provide them with access to things they absolutely need to get started.
Then, after they complete their cyber security training, you can slowly share additional data and information with them. More things can come with time, but you want to ease into it as your team member gets used to their responsibilities. They should first understand how they can do their job in a way that won't put your company at risk of being hacked.
Use the Right Antivirus Software
Antivirus software is absolutely essential for your entire organization, regardless of who's working in the office and who's working from home.
Working with your IT service provider to install the best firewall and antivirus software will give you peace of mind for your business and the important information you're storing.
The right software will protect you from malware, spyware, viruses, trojans, phishing scams, and more. Many of these attacks may seem small but can have incredibly large consequences for your team.
Ask your IT provider about your options when it comes to antivirus and how they can best protect you from these cyber threats.
Secure Their Internet Connections
Another important piece of safely onboarding remote workers is ensuring their internet connections are secure. If they're not, hackers will have an easy time accessing important accounts full of data you don't want shared.
So, what can you do? Start by making sure all remote workers use your company's Virtual Private Network (VPN). 
A VPN is a software that creates a secure and encrypted connection between your device and the server at a different location. VPN's are used for many different applications but mainly are used for businesses to stay protected with remote or traveling employees.
A VPN will keep you and your information safe and give you the peace of mind you need to safely onboard remote employees.
You'll also want to warn your new team member about the dangers of using public Wi-Fi. Let them know that their work-related devices shouldn't be used in common spaces such as coffee shops or libraries. These connections are not secure and are prime locations for hackers and cyber criminals.
Should your employees need to use a public Wi-Fi network, make sure they're following our best tips here.
Inform Them About Password Use
Even if you have a strong VPN, it's only as strong as your employee's latest password. This is why all remote workers should understand the importance of strong passwords that are changed often.
Encourage your new team member to use a password randomization tool to ensure they're using passwords that are difficult to guess. Using a password manager such as LastPass may also be helpful, as it will help them avoid having to track their passwords in another way that's less secure.
Take a look at the top benefits of LastPass here.
Share Proper Tools
On top of your VPN and the latest antivirus software, you'll want to make sure your employee has everything they need to do their job securely. This might include spam filtering tools and even software updates for all of their devices.
You'll need to frequently update the software each of your team members is using, as most updates come with measures that improve security. Ask your IT provider if there's anything else your employee might need to work safely, even if it's something as simple as a webcam cover.
Think about how you keep your in-office team members safe and apply these tactics to those working from home as well.
Enable Multi-Factor Authentication
Multi-factor authentication (MFA) is another cyber security measure you'll want to ensure all employees under your jurisdiction are utilizing.
MFA requires users to prove their identity through multiple credentials before they can access an account.
Typically, a user must provide two or more pieces of evidence when it comes to MFA:
Something they know, such as a PIN number or the answer to a question

Something they possess, such as a verification code sent to their device

Something they are, such as their fingerprints or facial recognition
Once two, or all three, of these factors are confirmed, the user can then access the data or account they need.
If your new team member will be using a variety of devices, all storing key data, this additional layer of protection is key to preventing cyber-attacks. 
Take a look at the additional benefits MFA offers here.
Use Only Approved Devices for Work
We all have them: our own cell phones, laptops, tablets, and more. However, these personal devices should remain personal if you're looking to keep your organization secure from cyber criminals.
Make sure your new employee understands that they should only use devices you and your IT provider have approved when it comes to any work-related tasks and responsibilities. These devices are properly secured, unlike their personal devices.
Centralized Storage Protection
Does your company use a centralized storage solution such as a cloud? Though these platforms are a great way to share data and information, they're also at risk from hackers and cyber criminals.
If your new team member will have access to the cloud, make sure it's properly secured first. You'll also want to encourage your staff members to back up their data regularly, so that should an attack happen, you won't run into additional issues trying to get your information back.
Secure Video Conferencing
If you have team members working remotely, you probably communicate with them using some sort of video conferencing software such as Zoom. Using softwares such as these may be convenient, but it also opens your organization up to more potential security risks. 
Should your meetings be hacked or monitored, sensitive information about your business could be leaked or even sold online.
In order to prevent this from happening, make sure all of your meetings are private and require a password for entry. Also look for softwares that have end-to-end encryption, as this provides additional security measures you'll need to keep your information safe.
Whichever software you choose, make sure it's always up to date.
Onboarding a remote employee might seem daunting, but by sticking to these tips, you're sure to get through it without any major headaches.
Still have questions? We're here to help. Send us a message and we'll make sure you have the best security measures in place for your remote onboarding process!
[/et_pb_text][/et_pb_column][/et_pb_row][/et_pb_section]