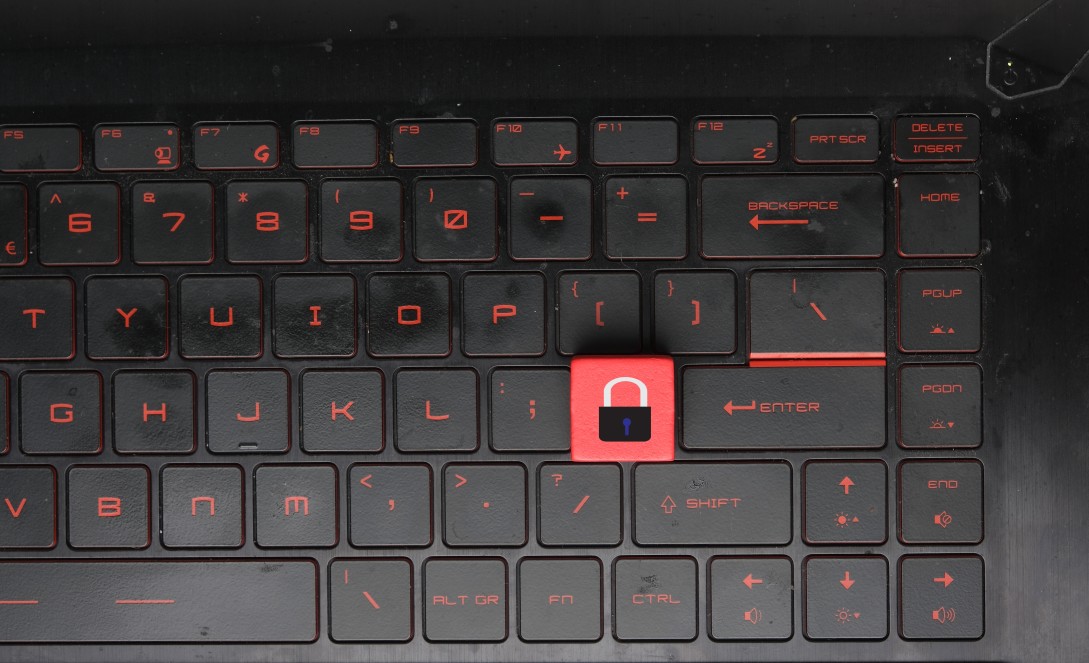 Ransomware Resiliency Health Checks: Why They're Important
[et_pb_section fb_built="1″ theme_builder_area="post_content" _builder_version="4.14.8″ _module_preset="default" custom_padding="0px|||||"][et_pb_row _builder_version="4.14.8″ _module_preset="default" theme_builder_area="post_content"][et_pb_column _builder_version="4.14.8″ _module_preset="default" type="4_4″ theme_builder_area="post_content"][et_pb_text _builder_version="4.14.8″ _module_preset="default" theme_builder_area="post_content" hover_enabled="0″ sticky_enabled="0″]
Verizon's 2021 Data Breach Investigation Report found that ransomware attacks have doubled in the last 12 months. So if you're not already prioritizing ransomware protection for your business, now's the time to start.
If you're new to ransomware, McAfee defines this cybersecurity threat as "malware that employs encryption to hold a victim's information at ransom. A user or organization's critical data is encrypted so that they cannot access files, databases, or applications. A ransom is then demanded to provide access."
Ransomware is a way for cybercriminals to receive large sums of money for the data and information they steal. Unfortunately, the payments demanded can have harsh consequences for businesses, resulting in thousands and sometimes millions of dollars in damage. A handful of things may leave your business vulnerable to ransomware:
Old devices that lack updated security measures and software

Unprotected browsers with older operating systems

Failure to develop a ransomware resiliency check
Should your organization meet any of these criteria, especially the last one, it's time to take ransomware seriously. Developing a ransomware resiliency check will allow you to rest easy knowing your information (and bottom line) is safe. Those who establish a ransomware plan prioritize the following:
Backups.

Backing up your data is one of the best ways to prevent a ransomware attack and minimize the risks should one take place.

Blocking pop-ups.

Pop-ups are a seemingly harmless addition to a website but are often where hackers can launch ransomware attacks. Instead of worrying about these pop-ups, install an add-on to block them entirely.

Strong passwords.

The weaker the password, the easier it is for cybercriminals to access your account and steal your information. Once they have this information, they can threaten you with a ransom or even sell it elsewhere online. 

Email safety.

Countless phishing scams take place over email every single day. If you want to prevent a ransomware attack, avoid clicking on links or downloads in emails from senders you aren't familiar with.

Spam filters.

These filters will guard against any scams or hackers that might attempt to send you a malicious link or download.

Training.

One of your best defenses against a ransomware attack? Your team members. Cybersecurity awareness is fundamental for stopping hackers from stealing data and information.

Monitoring downloads.

Only authorize downloads from sites you trust. Ensure your employees know the importance of being mindful of every website they visit. 

Device regulation.

Unregulated devices don't have the software and protections needed to prevent ransomware attacks, making them a huge risk to your organization's safety.

System updates.

It's essential for you and your employees to regularly update their devices, making it harder for hackers to exploit any security holes you might not be aware of.

Using a virtual private network (VPN).

A virtual private network (VPN) is an excellent way to secure your information when using a public network.

Antivirus protection.

Your IT provider can help you install antivirus protection, which can help eliminate any malware or viruses from infecting your devices.

Web filtering.

Web filtering solutions help prevent your team members from visiting websites where hackers might be waiting in the shadows. In addition, they'll block viruses that can spread ransomware and any harmful links and files. 

Working with a team of experts.

We're here to answer your questions and get you the solutions you need to protect your company from ransomware attacks.
Once you've made ransomware prevention a key part of your cybersecurity plan, you'll want to conduct regular ransomware resiliency health checks. This means checking in on software updates, training your employees, and talking to your IT service provider about ways you can continue to keep your business safe from cybercriminals. 
Not sure why you should conduct a ransomware resiliency health check? If you've put these measures in place, you may be tempted to check "ransomware protection" off your to-do list. But here's why a health check is vital to the success of your organization.
Remain Proactive
One of the worst things a company can do regarding cybersecurity is focus on being reactive rather than proactive. This means only knowing what to do after a cyberattack occurs instead of putting in as many measures as possible to prevent attacks from happening in the first place. By conducting a ransomware resiliency health check, your organization can remain proactive in its fight against cyberthreats. 
Prepare Employees
Though many organizations have a cybersecurity training as part of their onboarding process, it's simply not enough in today's world of ever-growing cyberattacks. Prioritizing a health check will help you continuously prepare your employees for the worst. In addition, regular training is required to ensure your business doesn't fall victim to ransomware and attacks such as phishing. 
Increase Productivity
Using outdated systems and devices will only slow you down. Your health check should involve looking at each solution you're using and how you can improve it not only in terms of cybersecurity but speed and efficiency. The last thing you want is for your team to lose time fighting viruses and additional cyber threats. Instead, update your systems so your employees can remain productive while still staying safe against all types of malware. 
Improve Communication
To stay safe from ransomware attacks, your business needs to focus on communication regarding cybersecurity. All employees should understand who to notify should they detect anything suspicious. In addition, team members should feel comfortable discussing cyber threats and how they can work to actively prevent them. By implementing a ransomware resiliency health check, you can open the door to this communication, helping employees expand their knowledge when it comes to these attacks. 
Save Money
Saving money is a must-do for many organizations, and if this priority tops your list, you'll want to conduct regular ransomware health checks. Ransomware attacks can cost your organization thousands, forever damaging your bottom line. But if you regularly ensure you're protected against these attacks, you'll gain peace of mind knowing you and your bank account are safe.
Protect Information
With many companies storing sensitive data, the thought of this information falling into the wrong hands can be unnerving. That's why these health checks are so important. You'll make sure your cybersecurity plan is robust, so you no longer need to worry about your data being handed over to hackers.
It's always best to work with a professional rather than approaching cybersecurity from a DIY perspective. Send us a message today, and we'll help put together a plan to stop ransomware before it takes hold of your organization.
[/et_pb_text][/et_pb_column][/et_pb_row][/et_pb_section]