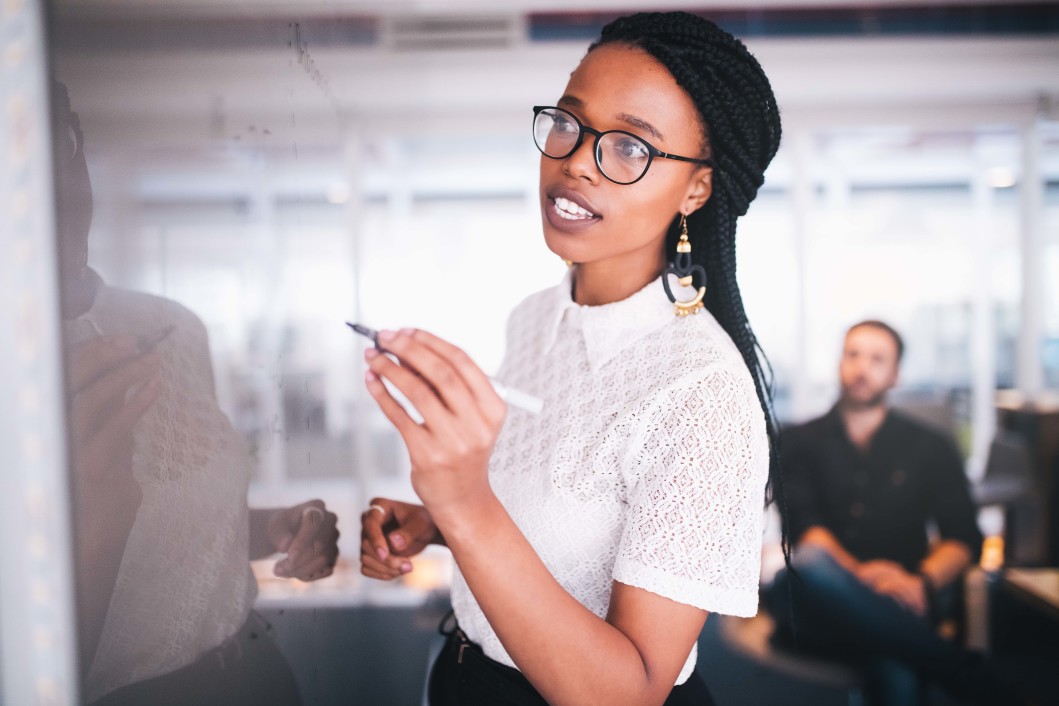 Why Small Businesses Need a Managed IT Service Provider
[et_pb_section fb_built="1″ _builder_version="4.11.4″ _module_preset="default" global_colors_info="{}"][et_pb_row _builder_version="4.11.4″ _module_preset="default" global_colors_info="{}"][et_pb_column type="4_4″ _builder_version="4.11.4″ _module_preset="default" global_colors_info="{}"][et_pb_text _builder_version="4.11.4″ _module_preset="default" global_colors_info="{}"]
Most small businesses don't have the money or infrastructure needed to support an entire IT department. Though this might not seem like a big deal, with cybersecurity risks increasing each year, it's something that can have a severe impact on the well-being of your organization.
When you don't have a dedicated IT staff, you're taking a massive risk for cybercriminals and a vast amount of cyber threats that could change the entire future of your company.
A study from IBM shows that small organizations with fewer than 500 employees spend an average of $3 million per cyber attack. So if you don't have that money to spare, it's time to look into hiring a managed IT service provider.
These providers work with your business to update technology, protect you from cyber threats, and implement tools specific to your needs so that you're prepared in the case of a cybersecurity emergency.
Here are nine reasons small businesses need a managed IT service provider.
Work With Experts
Not everyone is a technology expert – and that's okay. However, if your business lacks this knowledge, it's essential to work with a provider who has the experience you need to stay safe from cyber threats.
When you find a top-tier managed IT service provider, you'll have a team of experts there to help you with whatever you might need regarding cybersecurity. They can troubleshoot problems, solve any issues that arise, and develop a custom plan that works for your business.
Gone are the days when you play guessing games surrounding your devices and networks. Instead, a true expert will be there to guide you through the proper measures and how you can keep everyone on your team protected.
Increase Productivity
Between computers crashing, viruses slowing things down, and employees not having anyone to turn to when their device experiences an issue, not having an IT specialist there to help can be incredibly frustrating. More than that, it can also be time-consuming.
A study by CISCO found that 40% of small businesses facing cyberattacks experienced a minimum of eight hours of downtime – seriously upping the overall cost of the attack. Your employees are the soul of your organization, and without them, you'd cease to grow. So why not ensure they have the time and resources they need to do their jobs right?
A managed IT service provider will keep your devices running smoothly and be there to answer questions should any problems arise. Your employees shouldn't have to add "technology guru" to their resumes – leave that to the experts. Your team will rest easier knowing that they won't be responsible for every bug that comes their way.
Use Updated Technology
Having updated technology is one of the most apparent reasons small businesses should be working with a managed IT service provider, as these updates are crucial for the success of their business. Experienced partners will be there to install software and ensure all of your devices are working at their best.
Whether cloud solutions or updated security patches, your IT provider should be well-versed in the latest security strategies. Cyber threats continue to grow and evolve, so having the most updated technology will allow you to avoid all forms of cybercrime.
Stay in Your Zone
If you're not working in the IT industry, chances are, you don't want to be spending your time on your security measures. That's what a managed IT service provider is there for.
They'll take the cybersecurity work off of your plate, so you can instead stay in your zone of genius. You can focus on what you do best while they focus on their own area of expertise. The right provider will help you get the most out of your investment while saving you time in the long run.
Gain Peace of Mind
Business owners wear a lot of hats. From their employees to their profit margins, they don't have time to worry about whether or not they'll be experiencing a data breach. That's a hefty weight to bear.
Luckily, a managed IT service provider can give you the peace of mind you need to focus and continue to grow. They'll inform you of the measures they're implementing and why, helping you understand just how protected you are from the latest cyber threats. This way, you can get your work done without adding responsibility to your plate.
Save Money
Between networks, softwares, hardware, cloud solutions, and maintenance, there are a lot of costs that come along with strong cybersecurity measures. Though all vital to keeping your organization running, these resources can cost you more than you ought to be spending when used separately.
However, with a managed IT service provider, you can receive a custom blueprint that covers precisely what you need to invest in and why. As a result, you'll no longer be in the dark, using services simply because others are doing so. Instead, you'll gain access to a plan that works for your business and its unique needs, saving you money along the way.
Remain Proactive
Many times, businesses simply react to cybersecurity problems – they don't work to prevent them in the first place. Unfortunately, leaving things until it's too late could often cost you thousands, if not millions, in damage.
Working with an IT provider will allow you to stay on top of specific threats, preventing them from happening instead of having to react to them in real-time. True experts understand the importance of careful planning and forward-thinking in the realm of cybersecurity. 
These proactive measures will allow your company to minimize risks and alter your plan should you continue to grow and scale.
Get the Right Support
The best managed IT service providers are there whenever you need them, whether it's a simple question or a full-blown cyber threat knocking down your door. Technical issues can appear at any time, so it's essential to have someone there who can provide you with the support you need to continue doing your job.
Your provider should have a firm understanding of your devices and how to protect them, sharing information with you that explains their work and why it's so important. Then, big and small issues can be addressed immediately, rather than you having to wait days or even weeks to get your problems solved.
Stay Safe
In an industry that's constantly evolving, with new threats popping up daily, having a rigorous cybersecurity plan in place is more important than ever. Working with the right managed IT service provider will help you keep your data safe, your employees working at their most productive, and your organization's reputation clean.
According to the U.S. National Cyber Security Alliance, 60% of small businesses that suffer a cyber attack go out of business within six months. To prevent this from happening, it's time to prioritize your IT needs and find a provider that works to keep your organization safe.
Finding the Right Provider
Think it's time to find a managed IT service provider? We think that's a smart move. As you begin your search, keep these things in mind:
Look for a company with a vast amount of experience under its belt. You don't want to settle for mediocrity here.

Find a partner who prides themselves on fast response times. It's important to address any threats, regardless of their size, as soon as possible.

Avoid long-term contracts with ambiguous payment plans. The last thing you want is to work with someone who continues to increase your prices month after month.

Aim to work with a provider who prioritizes frequent communication and dedicated support. Monthly check-ins and regular reviews are the kinds of things your company needs to stay on top of its cybersecurity game.

Your managed IT service provider should have a dedicated team that has experience in data backup and recovery, cloud solutions, and software updates. Look for a provider who checks the box in all of these areas.
If you're in the market for a new provider, send us a message today. Then, instead of letting cybercriminals run free with your data, you'll have an expert team there to support you and implement the systems you need to grow!
[/et_pb_text][/et_pb_column][/et_pb_row][/et_pb_section]