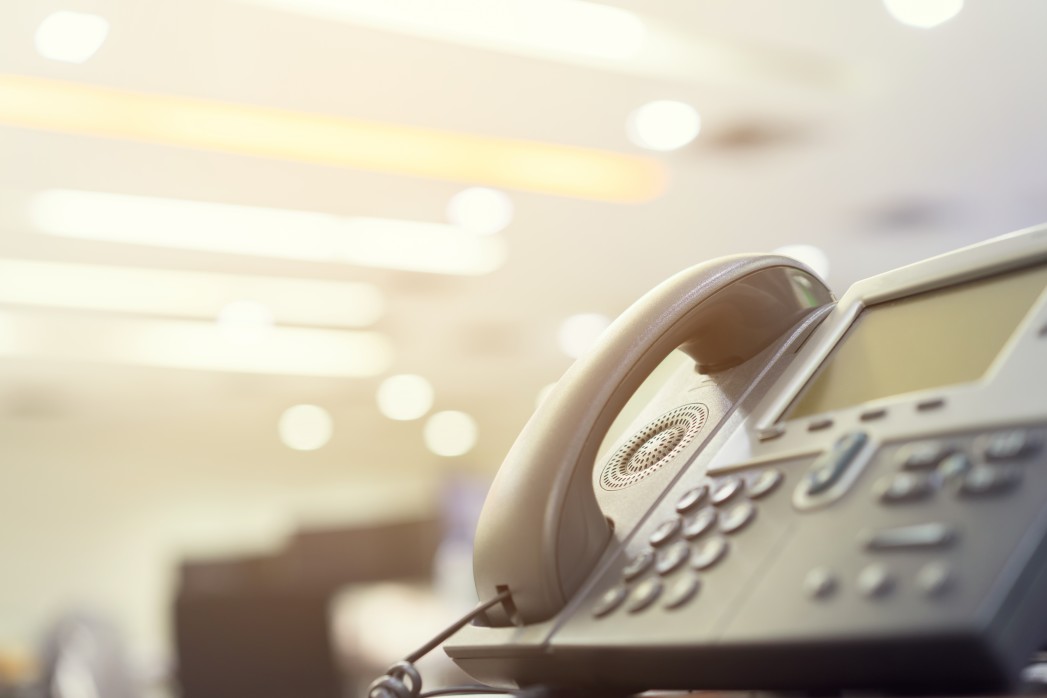 Why Upgrading Your Business Phone System Is Essential
[et_pb_section fb_built="1″ theme_builder_area="post_content" _builder_version="4.14.8″ _module_preset="default" custom_padding="0px|||||"][et_pb_row _builder_version="4.14.8″ _module_preset="default" theme_builder_area="post_content"][et_pb_column _builder_version="4.14.8″ _module_preset="default" type="4_4″ theme_builder_area="post_content"][et_pb_text _builder_version="4.14.8″ _module_preset="default" theme_builder_area="post_content" hover_enabled="0″ sticky_enabled="0″]
Since most of our work takes place on computers, many organizations neglect how their phone system can still cost them business. If your phones are outdated, you risk negatively impacting your lead generation, productivity, and workflows.
Of course, having an up-to-date cybersecurity plan is vital, but it's important to remember the lifeline of your business if you're looking to promote safety and efficiency. Here's why upgrading your business phone system is essential. 
Cost Savings
An outdated phone system typically comes along with a higher bill. From in-office equipment to maintenance to additional lines, there are a handful of costs your organization is probably paying when it comes to your current phone system. Fortunately, switching to a Voice over IP (VoIP) is a great way to cut costs while still implementing a user-friendly design. Talk to your IT service provider about upgrading your system, as they'll be able to provide you with a detailed cost breakdown, helping you save where you can.
Avoid Bottlenecks
If your current phone system is slow, you're running the risk of bottlenecks between your team members. The last thing you want is to have issues transferring calls or conveying information. You need a phone system that allows your employees to remain productive and work through their tasks on time. So if you notice things slowing down internally, remember to start by looking at your current phone system.
Enable New Features
When upgrading technology, most companies immediately think about laptops and tablets. However, the best phone systems come with various new features that will help your team become more efficient. If you feel your current system is fine, know that your IT service provider will be able to share various features with you should you ask.
Voicemail-to-text, call recording, and auto-attendant are some of the solutions a new phone system can provide for your business. Because when it comes to your phones, it's important to remember that it's not just about the calls but the entire process from start to finish. Frustrating systems cost time, effort, and money, so if your current technology is outdated, it's time to upgrade. 
Reduce Outages
In today's world, a simple outage can cost a business thousands. If you risk being unable to complete projects or communicate with clients when your phones are down, you'll need to consider an upgrade. Each time your system fails, you're putting your reputation at risk. So instead, opt for a solution that automatically forwards your calls should you experience an interruption. This way, you can better serve your team and potential customers.
Protect Your Information
Unfortunately, outdated phone systems often come with various cybersecurity gaps. Traditional systems transmit calls using audio signals, making them easy for cybercriminals to intercept. With the sensitive data and information you share over the phone, you can't risk this happening.
The best VoIP systems have top-notch security, utilizing firewalls to ensure your information doesn't end up in the wrong hands. If cybersecurity is a priority for you (as it should be for all organizations!), talk to your IT service provider about a phone system that will give you peace of mind knowing your data is secure.
Improve Calls
One of the most apparent improvements that comes along with upgrading your phone system? High-quality calls. Spotty reception and failed calls leave team members frustrated and potential leads opting for a competitor. Implementing a new phone system will prevent either of these things from happening. In addition, advancements in voice quality and audio will allow your employees to work through their tasks and your organization to create a better customer experience overall.
Support Remote Work
With more than 4.7 million U.S. employees working from home at least part of the time, your phone system should be equipped to handle this remote work. Chances are, your current phone system is tied to your office. But to best allow employees to collaborate no matter their location, you'll need to upgrade to a system that's easy to use inside and outside your typical workspace.
Talk to your IT service provider about moving your phone system to the cloud. This way, team members no longer need to be together physically to get things done. Instead, communication remains seamless, and you can use a variety of new features while staying organized.
Bridge Communication Gaps
Email, Zoom, Slack, and additional systems businesses use to communicate can be tough to integrate. So if you find yourself asking, "Where did I find, read, hear, etc., that information?" it's time to bridge your current communication gaps. This means bringing your communication channels together, including your phone system. 
Uniting your meetings, calls, chats, and files helps your team remain productive. Employees can choose the method that works best for them without worrying about losing any important information along the way. All interactions are protected, so you can complete your tasks while knowing your data is safe. Discuss this unification with your IT service provider to save time and money. 
Promote Scaling
As your business continues to grow, you want a phone system that grows along with it. With a VoIP framework, you can easily add new lines, devices, and features without starting fresh. If you're looking to scale, know that an outdated phone system will only hold you back. 
After learning more about upgrading your phone system, your head might be spinning. Luckily, we're here to help. Send us a message today so we can walk you through the features of an updated phone system and answer your questions when it comes to implementation. It's time for you to reduce costs, improve productivity, and ensure your brand reputation never takes a hit!
[/et_pb_text][/et_pb_column][/et_pb_row][/et_pb_section]