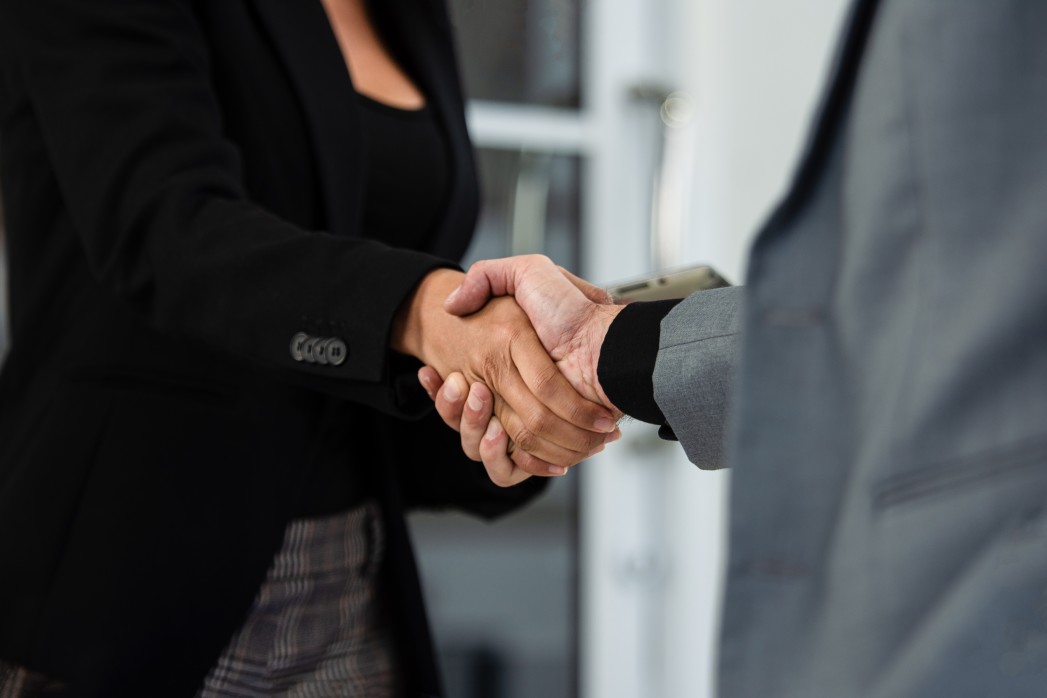 10 Reasons to Outsource Your IT Management
[et_pb_section fb_built="1″ theme_builder_area="post_content" _builder_version="4.14.8″ _module_preset="default"][et_pb_row _builder_version="4.14.8″ _module_preset="default" theme_builder_area="post_content"][et_pb_column _builder_version="4.14.8″ _module_preset="default" type="4_4″ theme_builder_area="post_content"][et_pb_text _builder_version="4.14.8″ _module_preset="default" theme_builder_area="post_content" hover_enabled="0″ sticky_enabled="0″]
Today's IT solutions seem to get more complicated by the day. When handling things in-house, your employees spend a vast amount of time, effort, and energy working to keep your organization safe from cyber threats. And unfortunately, your IT team may not have the bandwidth to take care of the problems that arise or prevent them from happening in the first place.
Research has found that up to 70% of small businesses are entirely unprepared for a cyberattack – so let's make sure yours isn't one of them. How? Working with an experienced IT service provider is an excellent way for your company to stay safe from cybercriminals, resting easy knowing your data and information are secure.
If you're new to outsourcing your IT management, here are 10 reasons you'll want to consider doing so.
Disaster Management
Whether a power outage, data breach, or fire, your managed IT service provider can help you address these disasters head-on, ensuring your information is kept safe. The best providers can set your organization up for success from top to bottom – sharing a plan with you that details how to respond in case of an emergency. 
The right provider will also help monitor your systems, alerting you to any potential disasters before they occur. With all that your business has at stake, it's important to avoid any breakdowns that may result in a loss of capital. Outsourcing your IT management will ensure your functionality isn't interrupted. 
Risk Management
Often, most cybercrimes go unnoticed, with businesses falling victim to cybercriminals and not even realizing the depth of the damage. For example, a security report found that 53% of cyberattacks are undetected – leaving organizations reeling from events they could not address adequately.
To prevent this from happening, it's best to work with an experienced IT provider. The right company will have a team of experts who understand risk management and how best to keep you safe from attacks that often fly under the radar. In addition, your provider will pick up on even the simplest risks, so you don't have to worry about them developing into something monumental. 
Reduced Downtime
In the aftermath of a breakdown, companies can be left hanging for days – disappointing clients and reducing profits all the while. To avoid this downtime, find the right IT service provider. With their frequent monitoring and technological recommendations, you can prevent the time your team would spend solving new problems, addressing cybersecurity concerns, and trying to retrieve lost data.
Cost Savings
When you're addressing your cybersecurity needs solo, without experience in the industry, it can be tough to understand what truly needs your attention – and what kind of budget you should establish. However, with the right managed IT service provider, you can map out a cybersecurity roadmap that focuses on your specific needs with the right managed IT service provider.
The best providers don't offer copy and paste solutions but customized plans and programs for each business they work with. This will help you cut costs and only allocate money to practical solutions. In addition, it's easier to keep your budget in mind when you have an expert who can help you determine the wisest investments.
Increased Security
One of the more apparent benefits of an IT provider is the increased security they can provide for your company. In addition, experienced partners have years of knowledge under their belt, informing you of the latest updates inside the industry. Gone are the days when you need to worry about what to update and when – your provider will ensure you're covered from the ground up. 
Proactive Solutions
You'll always be one step ahead with a managed IT service provider – something invaluable in cybersecurity. Types of cybercrime are changing by the day, so it's essential to remain proactive in addressing these threats. But most in-house IT teams focus on simply reacting to problems when they occur, not preventing them from happening in the first place.
Your IT partner can help you design an infrastructure that stops problems in their tracks, avoiding costly downtime and unhappy clients. They'll also provide you with reports on what threats you're up again and how they're keeping you protected. This way, you're aware of your business needs and how your provider keeps your goals at the forefront of their efforts. 
24/7 Support
When you outsource your IT management, you should have a 24/7 team monitoring your business and keeping it safe from cyberthreats – regardless of whether or not you're in the office. With an internal IT team, things can get dicey if an employee is out on vacation or takes time for parental leave. But with an IT partner, you don't have to pick up the pieces. Instead, they'll ensure your security is always intact and running smoothly. 
Updated Technology
As technology continuously evolves, it can be quite the process of keeping up with the latest and greatest trends. Enter, your IT provider. Instead of spending precious time wondering if your solutions are doing their job, your provider will ensure your technology is continually updated and ready to prevent attacks. 
You can get the best systems and latest technology in a way that's easy and efficient, often at no additional cost to your business. Having to worry about software and antivirus isn't something you need to add to your already packed schedule. Let your IT partner keep you up-to-date on all things cybersecurity, so you can focus on doing what you love. 
Peace of Mind
Few things feel better in business than knowing your hard work is safe and protected from external threats. IT professionals are waiting in the wings to answer your questions, handle system performance, install new software, and provide regular updates. Because of their expertise, your team can have peace of mind and focus on their responsibilities rather than worrying about potential attacks. 
Trusted Partnership
One of the best things about outsourcing your IT management is the trusted partnership you develop between your organization and provider. When you choose the right company, you're gaining access to a team of individuals looking forward to helping your business succeed. The right partner will prioritize your goals and only provide you with solutions that feel right for your future. 
If you're in the market for a managed IT service provider, send us a message today. We make it easy for you to create a technology plan that supports your business growth and protects your data. Our team looks forward to learning more about how we can help you meet your goals!
[/et_pb_text][/et_pb_column][/et_pb_row][/et_pb_section]